Beer and a hearty meal at Munich's state-owned

Hofbräuhaus

rank as a goal on many craft beer lovers' bucket lists. Several reasons exist as to why the Hofbräuhaus just might be the most recognized bar in the world. Our recent

Brewtopia tour group

to Oktoberfest in Munich was capped off by a joyful and boisterous evening at Hofbräu in the center of the city.



Here are the top seven reasons why we love the Hofbräuhaus: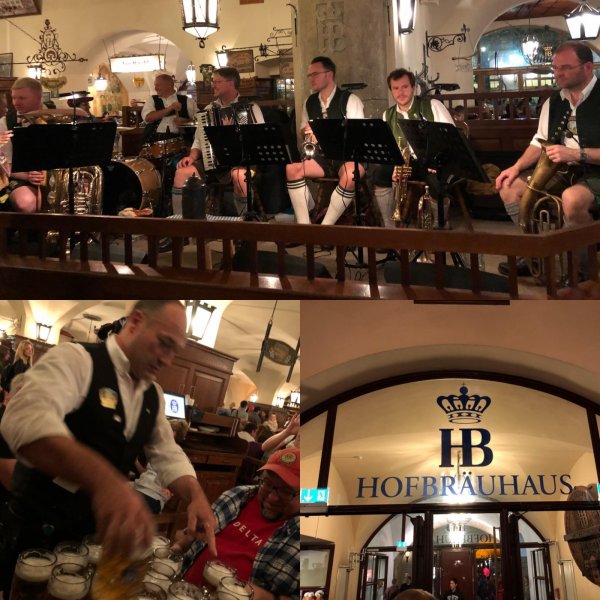 7. THE BUILDING


Upon walking through the doors of this Bavarian institution, visitors are immediately struck by the historic and intriguing interior of the building. The expansive space is marked by traditional wall décor and arched ceilings.


6. ATMOSPHERE
Hofbräuhaus is where visitors from around the world flock to soak in the true Bavarian beer hall experience. "Oans, zwoa, drei, Gsuffa!"



5. MUSIC


The "oompah" band cranks out all the traditional, favorite songs and tunes that encourage customers to have fun and enjoy the food and exceptional beers. You'll be singing along in no time.



4. FOOD


Looking for hearty, traditional Bavarian fare? Look no further than the roasted chicken and pork dishes at the Hofbräuhaus. The tavern serves millions of plates of food each year, but we've never had a bad meal there. Customers are assured not to leave hungry.



3. BEER


Hofbräuhaus produces excellent examples of classic Bavarian beer styles such as Helles, Dunkel, Bock, Festbier and wheat beer. When ordering a beer in a glass smaller than a liter, patrons might get a judgmental glance from the waitstaff, but it's all in good fun. There's something special about hoisting a liter of amazing lager inside the Hofbräuhaus.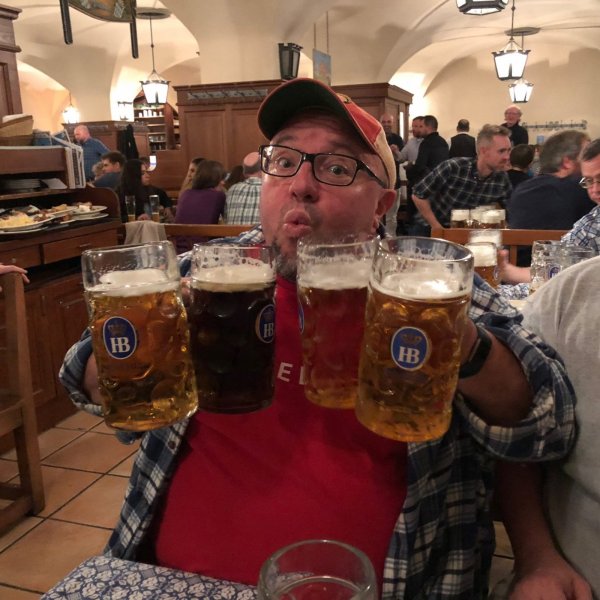 2. A SLICE OF OKTOBERFEST YEAR-ROUND


People who shy away from the massive crowds at Munich's Oktoberfest don't need to worry. The party atmosphere of Oktoberfest exists in a somewhat smaller form at the Hofbräuhaus tavern that's filled with Gemütlichkeit - a German term used to convey a state or feeling of warmth, friendliness and happiness.



1. CAMARADERIE


Pick up your liter stein of beer and toast with new friends from across the globe at Hofbräuhaus. It's impossible to be in a bad mood when seated at this extraordinary Bavarian beer hall. Prost!