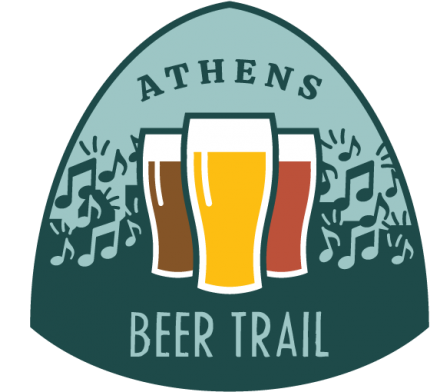 By Owen Ogletree
Brewers and the local Convention & Visitors Bureau in Athens, Georgia, teamed up in 2021 in the creation of an enjoyable short YouTube video called Beer: The Athens Way. The presentation showcases the welcoming college town and all six of its personable craft breweries.
Beer: The Athens Way
began as an idea hatched by local craft beer retailer Sachin Patel and PR specialist Nerissa Rajcoomar. In Nerissa's mind, the early days of the Athens craft beer scene seem like a rock band or sports team going through struggles and learning how to succeed through passion and goal-setting. "I realized how special a time it was for the beginnings of craft beer in Athens in the early 2000s," she recalls. "Hearing stories from the brewers felt relatable and inspiring to me, and I thought it might do the same for others. Bringing these individuals together to create the mini-documentary video was the thing to do."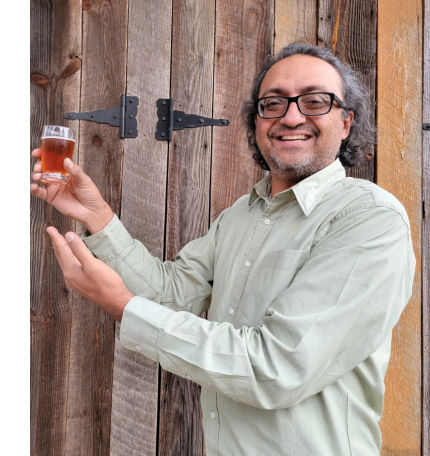 Inspired by the video, the Athens Convention & Visitors Bureau came up with the scheme of an Athens Beer Trail where visitors check out each brewery and collect stamps in a printed "field guide." Field guide booklets are available at any Athens brewery or the Athens Welcome Center, and participants who get a stamp at all six breweries earn a branded Athens Beer Trail mug.
Hannah Smith of the Convention & Visitors Bureau notes, "Athens is many things: the birthplace of public higher education in America, home to hundreds of bands, center for top college sports action, and a diverse and vibrant arts and food scene. Athens has also quietly become the all-American beer town."
Athens' six craft breweries come in all shapes and sizes, with each location possessing its own personality, philosophy and vibe. Visitors should score a hotel room downtown and spend at least two days making their way to each brewery taproom by city bus, rideshare options or a designated driver.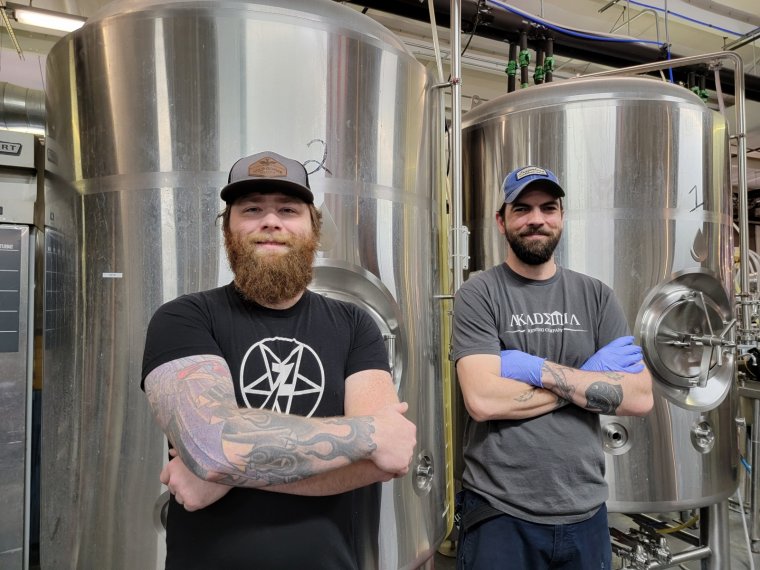 Akademia Brewing Company
150 Crane Drive
Athens, GA 30606
Akademia opened its doors in 2017 and ranks as the city's only brewpub. Located on the busy Atlanta Highway just a few miles west of downtown, the full-service restaurant, brewery and event space has quickly become a top spot in Athens for people to socialize, hear live music and enjoy fabulous food and beer.
Akademia brewer Morgan Wireman sees the brewpub's location on the west side of Athens as a perfect spot to hit on the way into or out of town when folks are heading down the Atlanta Highway. "With our giant outdoor space, excellent restaurant and 22 taps of house beers, Akademia offers something for everyone," Morgan explains. "We try to mix in classic beer styles with more modern takes on beer. I do a lot of reading and research on different styles, and if I see something that sparks my attention, I'll obsess over it until I come up with the perfect recipe."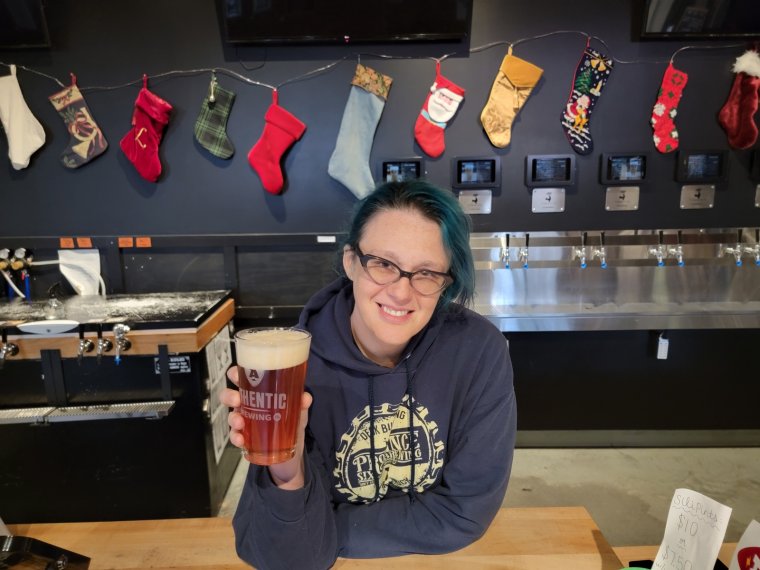 Athentic Brewing Company
108 Park Ave.
Athens, GA 30601
Athentic Brewing began in 2020 in the vibrant Normaltown neighborhood of Athens. Homebrewing sparked the interest of Athentic cofounders Paul Skinner and Mark Johnson back in 2011, and the two soon collaborated on the dream of owning a commercial brewery.
Athentic's motto of "crafting good times" seems a perfect fit. Kimberly Wise, taproom manager at Athentic, notes, "We pride ourselves on being a welcoming community meeting spot where the neighborhood and people from town can get together in a joyous, social manner. We feel that if you come to Athentic, it should feel like you are coming home to a great place where you can be yourself. Everyone loves that we specialize in beer-flavored beers and classic styles. We have so many different styles that it's easy to find something to meet your taste."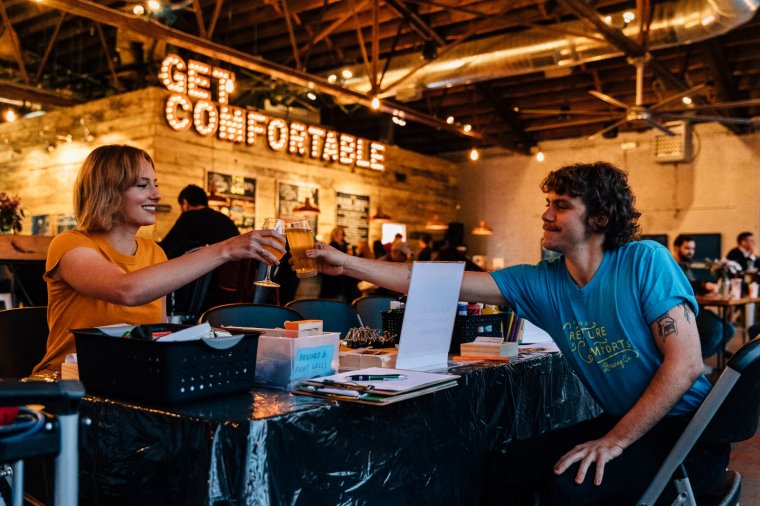 Creature Comforts Brewing Company
271 W Hancock Ave.
Athens, GA 30601
As Athens' sole downtown brewery, Creature Comforts makes its home in the historic Snow Tire facility. Brewery general manager John Apostolik believes that the best way to experience Athens comes in supporting local businesses. "We believe that our curiosity, small-town tenacity and southern regionality brings a distinct approach to how Creature Comforts creates its beer," he declares. "Aside from having a wonderful and welcoming space in the heart of downtown and a diverse selection of quality beer, Creature Comforts believes that good companies are good neighbors. Creature Comforts has recently been awarded B Corp Certification and has committed to 1% of its revenue going to community efforts."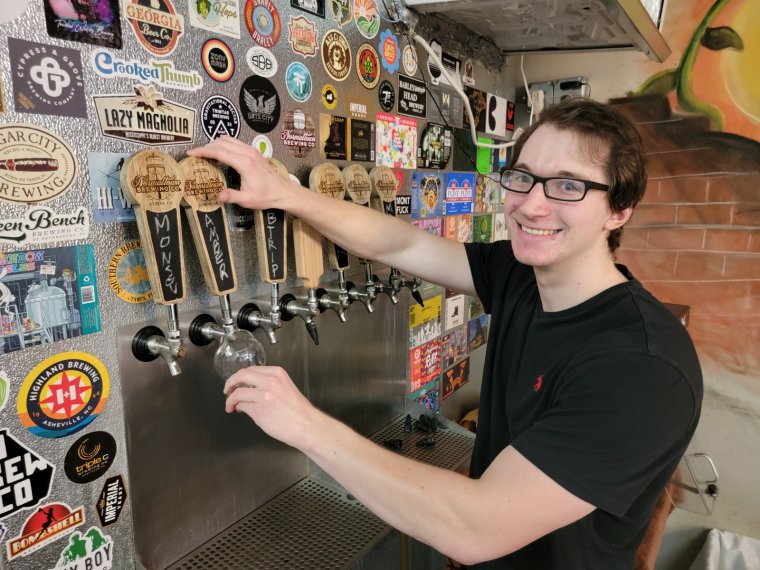 Normaltown Brewing Company
149 Oneta Street
Athens, GA 30601
Housed in an old, rustic industrial complex just outside of downtown, Normaltown Brewing ranks as Athens' smallest and coziest brewery. The nanobrewery cranks out a fun range of eclectic beers in a friendly and sociable atmosphere. Co-owner Heath Yarbrough relates, "People love the size and intimacy of the brewery. Folks can come in, meet the owners, try all our beers and relax. We brew in small batches and have constantly rotating taps."
Normaltown's taproom manager Erich Fietkau adds, "I love working at Normaltown because of the beer and the people. I've been able to meet all the movers of the Athens craft beer scene, and this has been a blessing in terms of my beer knowledge. I also enjoy talking to customers and getting direct feedback that helps us tweak recipes."
Southern Brewing Company
231 Collins Industrial Blvd.
Athens, GA 30601
SBC's co-owner Brian Roth worked in Athens for years as craft beer director of a local distributor. As his passion for brew blossomed, so did his desire to create a destination brewery of his own in his beloved home of Athens. Housed on several acres of land just outside downtown, SBC sometimes seems more like a blend of a brewery and a recreational green space. The casual, welcoming taproom's back doors lead to an expansive lawn space, outdoor game area and live music pavilion.
"SBC's large venue space allowed us to remain open and support local artists, musicians and charities during much of COVID," Brian says. "I'm really proud of our collaborative efforts with local businesses, breweries and organizations. We've enjoyed working with the University of Georgia on yeast research, and SBC now has 87 exclusive wild yeasts collected from the Athens area, many of which we have used in fermenting our beers. We always try to have at least 30 taps that run the gamut of an array of beer styles that we keep on constant rotation. Our beers are tasty, interesting and creative."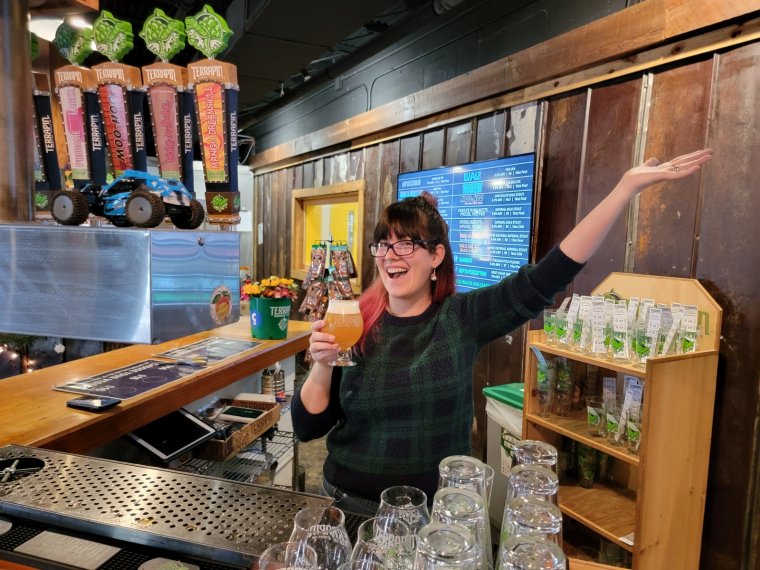 Terrapin Beer Company
265 Newton Bridge Road
Athens, GA 30607
Founded by Georgia brewers John Cochran and Brian "Spike" Buckowski, Terrapin released its popular Rye Pale Ale at Athens' Classic City Brew Fest around 20 years ago. Shortly after, the beer was awarded a gold medal for best American pale ale at the Great American Beer Festival in Denver. Terrapin had made its splash on the American craft beer scene with an amazing beer and a simple plan of contract brewing long enough to raise funds for the construction of its 40,000 square-foot pioneering brewing facility in Athens.
Terrapin president Dustin Watts takes pride in the brewery's creative beers and environmental initiatives. "I think Terrapin is special for visitors to Athens," he says. "We have a beautiful taproom with around 16 different beers on draft. Visitors can also check out our huge yard, outdoor bar and beer garden, where families and dogs are welcome. We call it 'Athens' largest backyard.' Terrapin also has a test brewery at Truist Park in Atlanta, and its small-batch beers show up at our Athens taproom."
Craft Beer Nurtures a Community
As a producer of Beer: The Athens Way and founder of Athens' popular Five Points Bottle Shop, Northside Bottle Shop and Westside Bottle Shop, Sachin Patel believes that beer is a gift from God. "Before we knew science and the process of fermentation, beer was considered magical," he says. "Beer provided sustenance and gave us the chance to engage, enjoy ourselves and bring communities together. Beer is the quintessential beverage of history. Athens ties in because of its organic vibe that nurtures the craft beer scene and allows it to flourish. Just as beer has been important to history and civilization, it is now an integral part of Athens."
First Published in: