By Owen Ogletree
In America's insanely creative modern craft beer landscape, can a brewery thrive by focusing on classic beer styles? All present-day craft beers have origins in the classics, but in recent years, modern beer drinkers appeared to be abandoning time-honored brews in favor of trendy avant-garde styles. This article showcases five Georgia breweries that have resuscitated enthusiasm for classic beer styles while becoming extremely popular and successful in the process.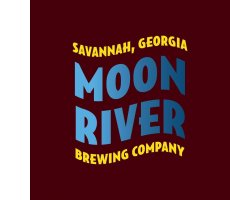 Moon River Brewing Company
Savannah, Georgia
With origins going back to 1999 on lovely Bay Street in Savannah, Moon River brewpub ranks as a classic in its own right. Owner/brewmaster John Pinkerton boasts a long history of brewing traditional beers in an old-world pub atmosphere and historic building. This ranks as the main reason that Alex Yendell counts himself fortunate to have served as Moon River's brewer for the last six years.
Yendell relates, "More than anything, I enjoy the challenge of brewing the classics. The time and care it takes to properly pull off a good pilsner or dunkel make these beers that much more exciting to execute. Don't get me wrong, we have to brew the occasional hazy IPA or kettle sour, but brewing beers where flaws can't be hidden behind fruit puree or an absurd amount of hops is so much more rewarding."
Yendell sees brewing as a type of art where the classics provide the inspiration and foundation for future artists to create new works. "I recently brewed a Roggenbier," Yendell says. "The fact that a post-Reinheitsgebot brewing community nearly forgot this style makes its resurgence much more impressive. Brewing a beer with such a heavy rye content was a cool way to buck tradition while brewing a classic."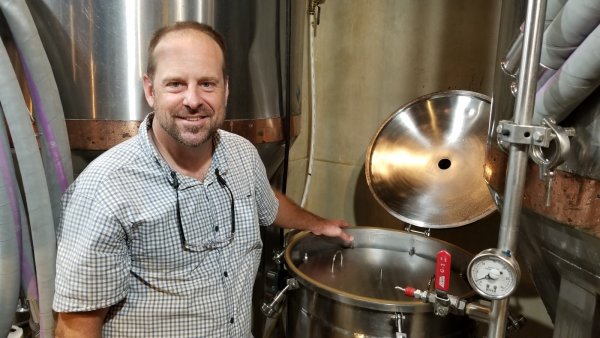 Moon River's John Pinkerton
Pinkerton and Yendell see a vast difference between customers who long for classic beer styles and other patrons who chase all the new trends. "We brew a little of everything, so people have options," Yendell explains. "That being said, someone coming to Moon River and telling me how much they love our robust porter certainly means more to me than when someone complains that our hazy isn't hazy enough. At the end of the day, we can't please everyone, so we just brew what we like. I think our passion and dedication show in our beers."

Bold Monk Brewing Company
Atlanta, Georgia
Patrons who visit Bold Monk for the first time are immediately impressed by the brewpub's attractive layout, which features a spacious bar, cozy seating areas, a foeder barrel room, an upstairs library bar and a forested beer garden. What's more impressive is the fact that a Belgian-inspired tripel, a quad and a slow-poured European-style pilsner rank as Bold Monk's best-selling brews.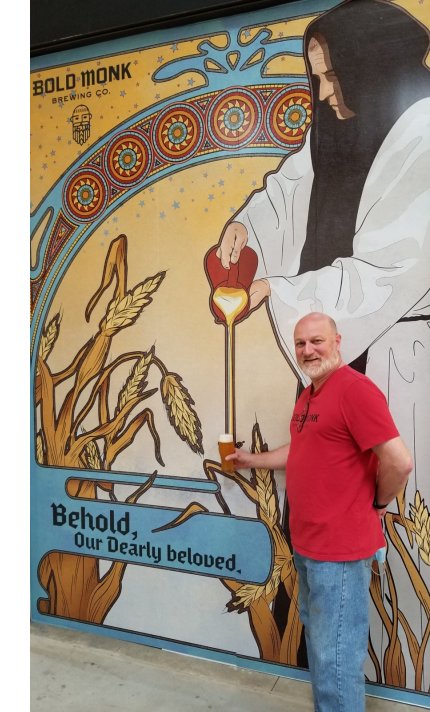 Bold Monk co-owner/brewmaster John Roberts believes that most classic beer styles have endured for a reason. "I think it's important that we continue to make classic styles, and these are the beers that I like to drink," he declares. "Other brewers can make the gimmicky beers loaded with lactose, unfermented fruit purée and kids' cereals. I just don't see these as my style of beer."
When asked to name a favorite classic beer he's made recently, Roberts struggles. "I love all our beers," he says. "If I have to choose, I'd probably pick our Common Ground Koelsch. We made it for two friends' wedding that was held at Bold Monk. The bride is from Cologne, Germany, and her family was coming for the wedding. I think we nailed the style, as the bride and family were impressed.
At first, Bold Monk's distributor seemed a bit concerned about the challenge of trying to sell cans of Belgian-style beer in the current market. "It still blows my mind how much Indominus Quad and The Way Tripel we sell," Roberts explains. "Our distributor was taken aback when sales of the quad actually increased in the summer months! I'd say my customers are definitely enjoying our classics."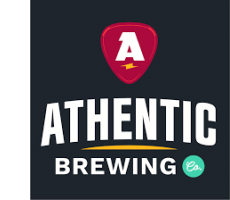 Athentic Brewing Company
Athens, Georgia
Located in the "Classic City" of Athens, Athentic Brewing Company prides itself on offering a comfortable, welcoming and inclusive brewery taproom that focuses on classic styles served on draft and in casks. Athentic's co-owner/founder Paul Skinner loves classic styles because of the appeal, history and drinkability of these lagers and ales. With a strong nod to our European craft beer roots, Athentic produces classics that include Crispy Boh Czech Lager, GOAT Maibock, Athenticity Helles Lager, Tmave Pivo Dark Czech Lager, Mind the Gap English Dark Mild, Thrasher Brown Ale, Old Ward Barleywine, Saison de Athentique and Upright Hermit Dry Irish Stout.
Skinner notes, "It's rewarding to showcase our brewing abilities when making these classics and demonstrate our attention to quality ingredients and process control. Ultimately, we hope that craft beer in the U.S. will always include the classics as both a brewing tradition and a nod to the early public houses where communities gathered. It's important that folks know the origins of beer, even if they've fallen in love with something new and different."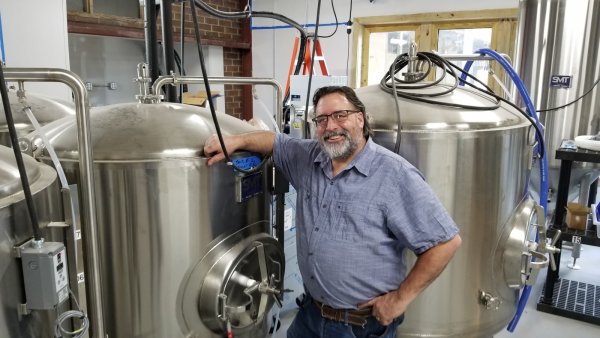 Athentic's Paul Skinner

Skinner recognizes that world travel produces a deeper love of classic styles in beer drinkers. He relates, "Mind the Gap English Mild, our first Athentic cask ale, was inspired by a beer trip to London, where I fell in love with this style. Serving it from a cask was so much fun, and our customers enjoyed comparing the cask's natural carbonation to the kegged version's forced carbonation."
Round Trip Brewing Company
Atlanta, Georgia
Craig Mycoskie's role as CEO and director of brewing operations at Round Trip Brewing allows him to choose the brewery's beer styles and concoct the recipes. Known for its outstanding German-inspired brews, Round Trip believes that classic beer styles remain vital to modern beer culture.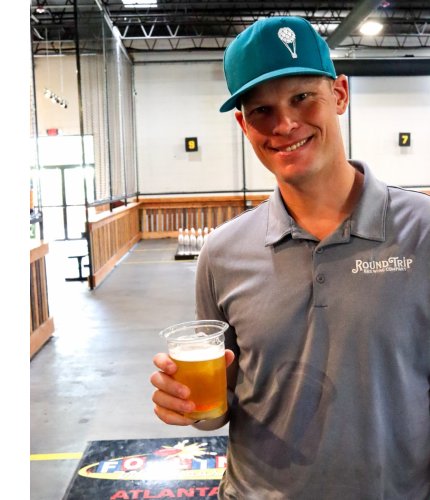 Chasing beer trends may seem profitable in the short term, but from a business perspective, Mycoskie sees value in embracing the enduring classic styles. "In the long-term, classic styles will always remain, and my goal is to make small tweaks to improve our recipes with every batch," he says. "For example, I've introduced a decoction method in many batches, including our Straight Outta Munich, to enhance the malt profile and flavors."
Mycoskie's "aha" moment took place while attending brewing school in Munich. He explains, "Each afternoon, the other students and I would venture to breweries and beer gardens to drink too much helles. After a certain point, I realized how amazing and well-crafted these sessionable lagers are. They were super delicious without being overly complicated, and you can still be wowed after a few sips. Since then, I've chased after recreating and building on these beers."
Round Trip's delicious Verit 11° Czech Amber Lager means "believe" in the Czech language. Mycoskie challenged himself to create a Czech-style lager using a decoction mash to drive the malt character. "My inspiration came from a brewing panel discussion I was on in Denver with Eric Larkin of Cohesion Brewing," Mycoskie recalls. "When Eric suggested that decoction was essential in creating great Czech beer, I felt this would make a good challenge, and I'm extremely happy with how it turned out. We're starting to become a destination brewery for lager lovers."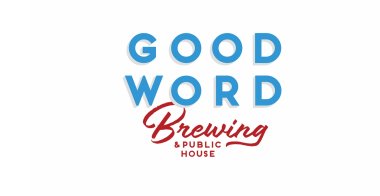 Good Word Brewing & Public House
Duluth, Georgia
When the initial brewer for Good Word left suddenly, co-owner Todd DiMatteo stepped up and started using his extensive homebrewing skills in his brewpub's brewhouse. Sure, he was nervous, but his quick learning skills and dedication paid off. Nowadays, Good Word's exceptional classic beer styles have solidified DiMatteo as one of the Atlanta area's most talented craft brewers.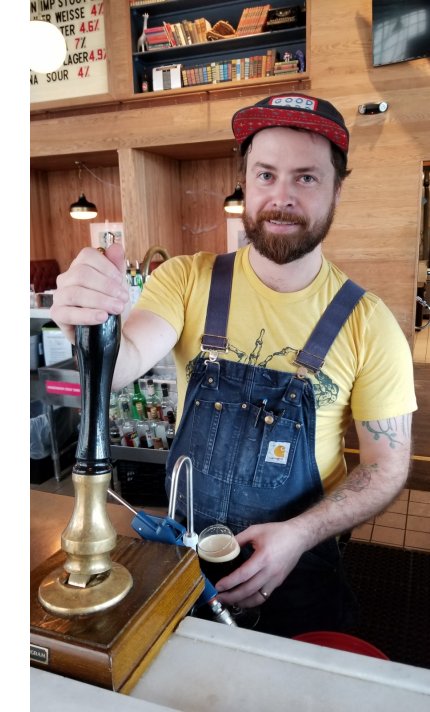 Di Matteo shares, "I tend to research historic brewing ideas and unfamiliar beer styles. Trying to imagine what some old recipe or lost beer style may have tasted like by reading the stats and ingredients is interesting to me. Visitors to Good Word will find a range of 16-20 beers that showcase classic lagers, historical styles and English-type ales. I guess the older I get, the more I get comfortable on this hill. This makes me sound like I'm not a fan of change or experimentation, but that's not completely true. I just tend to brew beers that I ultimately want to drink."'
DiMatteo believes that social media has been a recent factor in propelling craft beer in unforeseen ways. "There's this sense of 'everything right now' in the brewery scene that makes it hard to have core beers or showcase classic styles," he notes. "It's all about how many new releases a week a brewery is dropping. Modern brewers are constantly trying to top or outdo beer recipes with something even wilder, and this bums me out."
Despite knowing better, DiMatteo still pays attention to Untappd, where some users will say that Good Word doesn't offer enough "exciting" new styles. "I know Untappd is not really a great metric," DiMatteo declares. "It's a reminder that what I do isn't for everybody just yet. Craft beer drinkers are on a journey. Palates will change and evolve, and I will be here waiting with my beloved classic styles."