Story and photos by Owen Ogletree
Originally published in Southern Brew News
.
(COVID-19 UPDATE: Bold Monk has responded to the pandemic by spacing out tables inside the brewpub and setting up patio seating. The place is sanitized regularly, and employees wear masks and take all possible precautions to protect the safety of patrons.)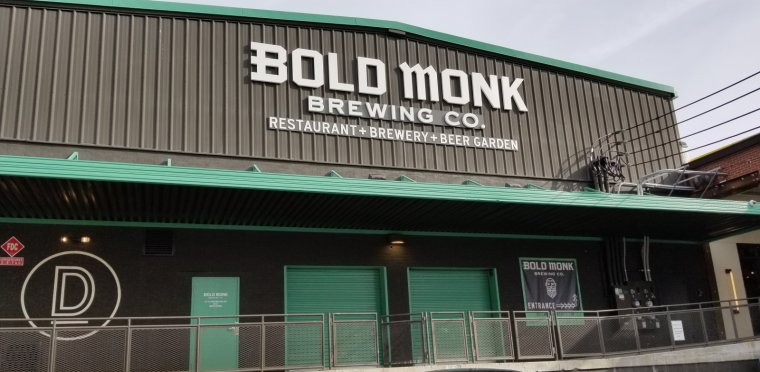 During construction of Atlanta's Bold Monk Brewing, co-owner/brewer John "J.R." Roberts experienced an "Apollo 13" moment when he phoned co-owner Alan LeBlanc with the faithful words "We have a problem." Bold Monk's contracted brewery system fabricators had gone into financial receivership, and Bold Monk's paid-in-full brewing system was stuck in Canada, while the tanks were being held up in China.
What's a world-class brewpub to do without a brewery? "We were at serious risk of having to pay for a whole new system, which would have been a disaster," J.R. recalls. "We were constantly on the phone reaching out to anyone I thought could help. We finally managed to get our brew system out of Canada. With payment of a small 'ransom,' I also negotiated the release of our tanks from China. This was a seriously frustrating time, but worth it in the end."
AN OBJECT OF ENVY AND ADMIRATION
Worth it, indeed. Since opening in late 2019, Bold Monk has quickly become one of the most popular and attractive brewpubs in the country. When a group of Belgian beer aficionados visited last month, they all told J.R. that Bold Monk was the most beautiful and appealing brewery they had ever experienced. One in the group even asked, "Why don't you come build a Bold Monk in Belgium?"
Located a few miles northwest of downtown Atlanta, Bold Monk's impressive space includes free parking, a gorgeous central bar, bright dining space, cozy back booths with a view of the open kitchen, an upstairs "library" bar, and an events-friendly "cellar room" near the brewery space that houses four beer-aging wooden foeders. J.R. and the LeBlancs spared no expense in giving Bold Monk eye-catching, European-inspired murals, art, furniture and fixtures, and designers and architects were given creative freedom to fashion unique and alluring details. A forested beer garden is even in the works for a spring opening date.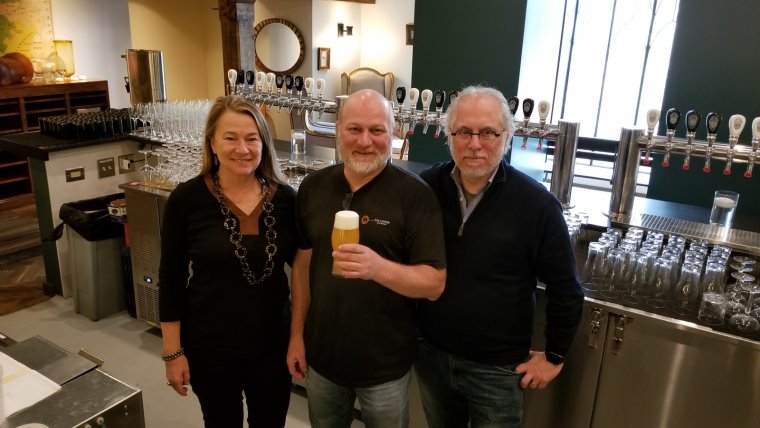 BREWPUB BEGINNINGS
How did Bold Monk's owners become fascinated with brewpubs? Alan LeBlanc's wife Cindy is J.R.'s aunt. While J.R. was living in Boston in the early '90s, Alan and Cindy visited for Thanksgiving. J.R. was an accomplished homebrewer and loved craft beer, so he took the LeBlancs to all the brewpubs in town. "Alan and Cindy had been working in Russia and were moving back to the states in search of a business opportunity," notes J.R. "Brewpubs had a huge success rate in the early '90s, and I knew this is what I wanted to do. We decided to move back south and work together on a brewpub concept in Atlanta. Cindy and Alan knew restaurants, and I knew brewing. We thought about calling our first brewpub 'Lager's,' then Alan suggested the name 'Max Lager's.' Max Lager's Wood-Fired Grill & Brewery is still going strong in downtown Atlanta and now ranks as Georgia's oldest brewpub."
With the success of Max Lager's and sister restaurant White Oak Kitchen & Cocktails, J.R. and the LeBlancs began planning a new brewpub concept. They all adore Belgian and European cuisine and beers, so the idea of Belgian-themed Bold Monk was hatched. Beer recipe ideas came from J.R.'s European beer vacations, while a plan for horizontal bladder serving tanks came to him when he was checking out similar tanks at 1516 brewpub in Vienna, Austria. The horizontal tanks above the bar at Bold Monk contain a huge plastic "bladder" bag that's filled with beer. Gas pressure on the outside of the bag pushes the beer out of the tank to the tap, and when the tank is empty, the bag gets refilled or recycled. It's an ingenious way to serve beer and keep it in top shape.
EUROPEAN INSPIRED
Many of Bold Monk's delicious food items were also inspired from European travel. "The recipe for our amazing fries came from a Belgian Michelin-star chef who decided to open an Antwerp fry shop - known in Belgium as a friterie," says Alan. "The place makes the best fries and sauces in Belgium, so we visited, tasted, and talked with the cooks and servers. I took detailed notes on a greasy paper fry container. Everyone made it clear to us that the French stole the idea of fries from Belgium."
Along with Bold Monk's inspired fries, patrons can choose from mouth-watering food items that include smoked brisket bitterballen, sautéed Brussel sprouts, Monk Burger, fish, steak with fries, duck with fries, pizzas, mussels and Belgian yeast waffles. "There's a Bold Monk beer to complement any of our menu items," notes Cindy. "But we are not a brewery with a side restaurant, we are a full brewpub. Our wines are all hand-picked European bottles, and we also make great cocktails.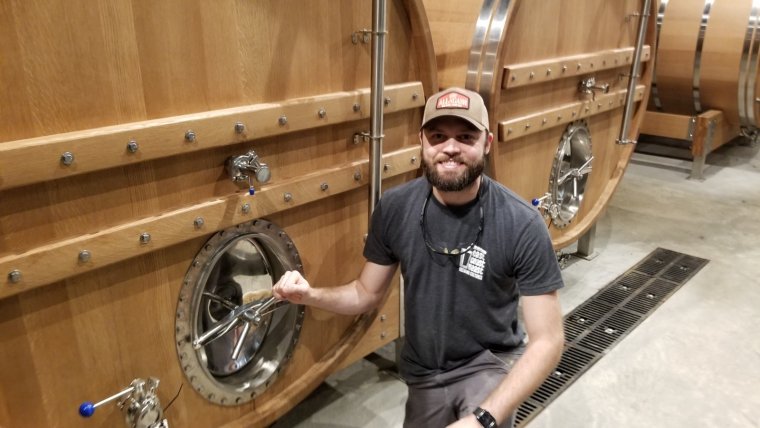 Bold Monk doesn't seem to follow or set trends. The owners simply stick to what they know and love. "There are certain things we all hold dear," notes Alan. "The mind has a depth of data that's collected over a lifetime. Cindy and I have worked in and visited Europe for over 30 years, and J.R. has been brewing for around 30 years, so we communicate all the time and bring our ideas and strengths to the table. We've put 20 years into the brewing industry in Georgia, and we've survived and thrived due to working together and reinvesting during economic downturns."
When the LeBlancs and J.R. built White Oak Kitchen & Cocktails during the 2010 economic downturn, construction was easy because contractors were begging for work. Not so with Bold Monk. Atlanta's economy was booming, and contractors were hard-hat deep in work. "Building Bold Monk was like dragging something into existence," J.R. recalls. "Slowly making the place take shape in busy Atlanta was really challenging."
CLASSIC, YET CREATIVE
Bold Monk wants its beer to taste like beer, yet still be creative and adventurous. J.R.'s luscious list of house-made brews include the hopped-up Shared Spirit IPA, Attainment Double IPA, Stained Rose fruit farmhouse ale, foeder-aged beers, White Oak Belgian Wit, Discipline Dubbel, The Way Tripel, Brother Ivan Imperial Stout, Indominus Quadruple, and the ever-popular slow-poured Bold Monk Lager. A special tap spout and patient pouring technique make for a tall, fluffy, creamy head on the elegant lager, and the tripel offers unique flavors from the use of American hops and Orval yeast. Several excellent guest taps are also available.
Afraid of buying bottled Belgian beers at your local package store for fear of them being old and oxidized? Put those worries to rest when leaving Bold Monk with a six-pack of super fresh beers that were probably canned within a few days of going on sale.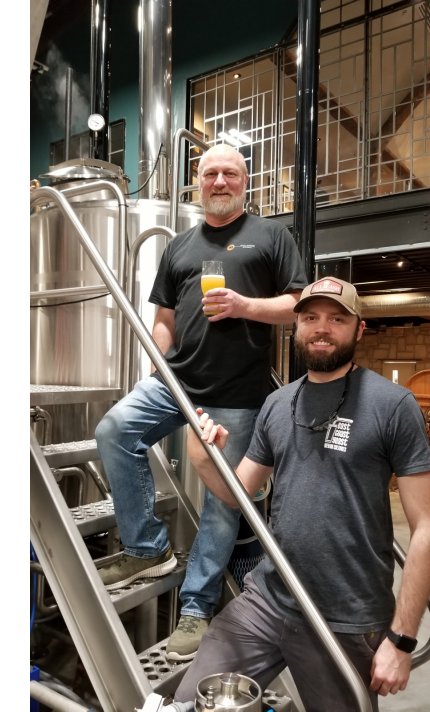 Neal Engleman, J.R.'s talented assistant brewer, got his start by homebrewing. Neal was into craft beer in college and lived in beer-centric Bend, Oregon for six months just when the craft beer boom was taking hold in 2008. He later moved home to Atlanta, got a job serving tables at Wrecking Bar brewpub, and slowly worked his way into Wrecking Bar's brewery. "Homebrewing is definitely not the same as commercial brewing," Neal points out. "I was amazed at the amount of science that goes into professional brewing, and I learned so much about water chemistry, physics, pressure differentials, and moving beer from place to place."
Totally impressed and excited from the first time he visited Bold Monk under construction, Neal knew this was the place for him. "I love the new equipment, and can't wait to get into wood-aging beers on a big scale," he says. "I also enjoy making Belgian-themed beers and sharing just how remarkable these beers can be. Also, our bladder tanks are amazing. Any brewpub that doesn't have them is silly."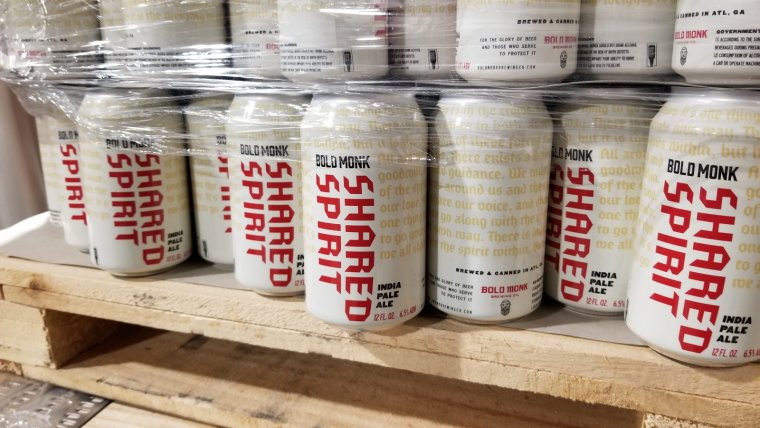 SOMETHING FOR EVERYONE
In 2018, a Bold Monk preview beer made at Max Lager's won first place in the specialty beer category at the Atlanta Cask Ale Tasting. It's quite poetic that the Atlanta Cask Ale Tasting then moved to Bold Monk in January of 2020 and plans to return in 2021. Any group looking to organize an event in one of Bold Monk's variety of spaces is welcome to talk to J.R. and the LeBlancs.
Be it beer, food, coffee, wine, cocktails, events or simply a quiet space in which to relax, people come to Bold Monk for a variety of reasons. "We're often asked about our target audience," says Cindy. "Our target audience is everyone. We want everyone to love Bold Monk as much as we do."
Bold Monk possesses a true heart and spirit, and the passionate, patient owners still don't seem to be rushing things. "We will never be finished creating Bold Monk," Alan claims. "The soul of Bold Monk may be Belgian, but it's really all about the shared spirit of our staff and customers - these are the people who give life to our brewpub."