By Owen Ogletree
40 years ago, downtown

Greenville, South Carolina

was basically a ghost town with derelict warehouses and vacant stores lining Main Street. Thankfully, over the last 30 years, civic leaders, pioneering businesses and the city's Economic Development Department have brilliantly transformed downtown into an appealing, thriving destination filled with hotels, condos, shops, walking paths and restaurants. No revitalized city would be complete without a spattering of amazing pubs and craft breweries, and Greenville does not disappoint. What follows is a rundown of just a few of central Greenville's craft beer spots.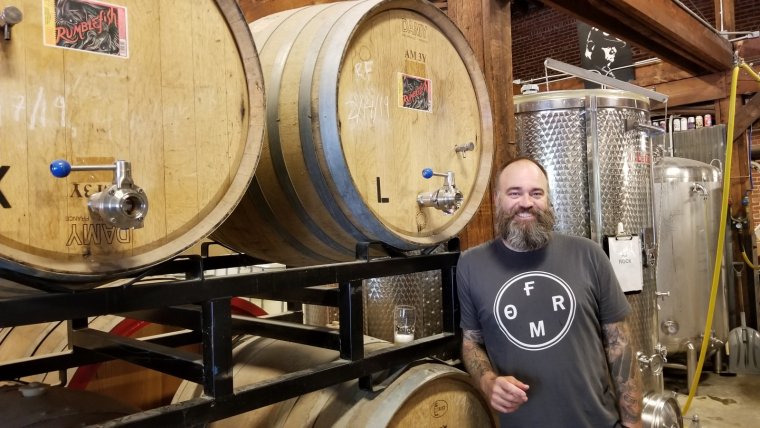 The owners of

Birds Fly South Ale Project

describe the place as a "progressively old school urban farmhouse brewery." Located just a short drive to the northwest of the city center, Birds Fly South offers a hip tasting room and outdoor beer garden spaces in which to enjoy owner/brewer Shawn Johnson's scrumptious range of classic ales and lagers alongside award-winning, Belgian-inspired farmhouse saisons, sours and barrel-aged concoctions. The owners have lived in several places around the country, but once they flew south and landed in Greenville, they realized this is where their dream brewery should be hatched. Shawn Johnson adds, "Greenville is such a great town with a stronghold on the old and a passion for the future. We are excited to be here because the beer community has a wonderful mix of older craft beer veterans and a new influx of creators that continue to spark our culture."
Australian-born restaurateur and craft beer aficionado Josh Beeby opened the beloved Greenville location of

Barley's Taproom & Pizzeria

almost 20 years ago. Beeby's pioneering efforts helped ignite the craft beer revolution in Greenville, and Barley's is still a mandatory beer destination in the city. The beer hall offers two floors stocked with a wide range of the best U.S. and international craft beers available in the state, and Barley's pizza oven cooks up hearty, mouth-watering pies and calzones. After a visit to Barley's, remember to walk around the corner to check out the growler taps and impressive packaged beer selection at

The

Greenville Beer Exchange

.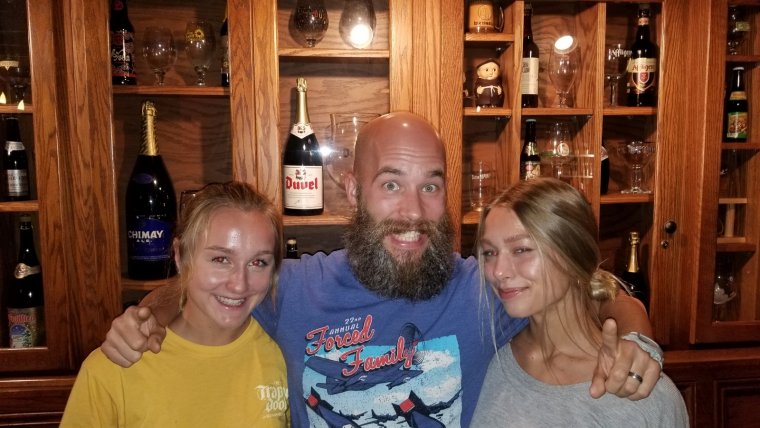 Trappe Door
Over ten years ago, during a visit to his birthplace in Sydney, Australia, Josh Beeby first experienced an authentic Belgian-themed restaurant. He was so blown-away that he immediately decided to clear out the long-abandoned cellar below Barley's in Greenville and begin construction on a classic Belgian beer tavern with old brick walls, heavy wooden beams and a cozy, low ceiling. To this day, Beeby's

Trappe Door

restaurant remains a Greenville favorite for world-class Belgian cuisine paired with a massive selection of Belgian-style draft and bottled beers.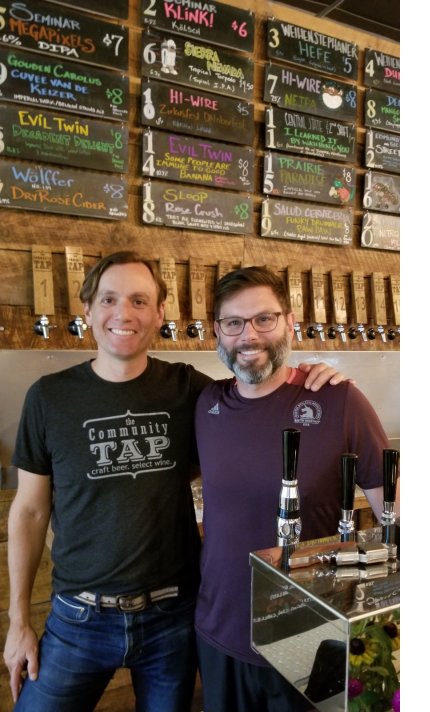 Head just a few blocks north of downtown to check out

The Community Tap

. This popular Greenville taproom and bottle shop serves pints from an exceptional list of craft beer taps, and ciders and select wines are also on offer. Co-owners Mike Okupinski and Ed Buffington believed that their Greenville neighborhood was ready for a sociable taproom and gathering place, and The Community Tap opened its doors in July of 2010. Mike and Ed enjoy picking the best available beverages for their customers and sharing their passion and knowledge with patrons. Great beer is best with food, so The Community Tap also hosts a regular rotation of the city's best food trucks.
Look for

Eighth State Brewing

just a short distance south of downtown near Fluor Field and the Shoeless Joe Jackson Museum. This hip, industrial-style brewery produces an intriguing range of house beers that includes sour ales, IPAs, fruit beers, meads, fun collaboration ales, a crushable pilsner and interesting guest taps. Muffin pans serve as beer flight trays, and wines, cocktails and in-house food items such as wings, charcuterie, cheeses and gourmet sandwiches and pizzas are also available.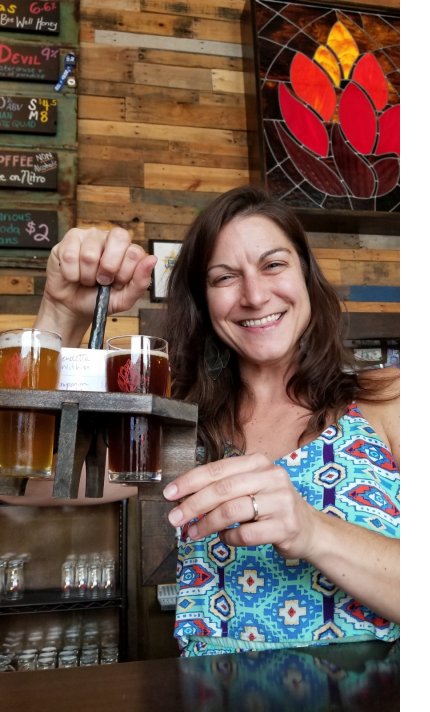 Many locals consider

Fireforge Crafted Beer

to be the most enjoyable and welcoming small brewery taproom in Greenville. Spouses Brian and Nicole Cendrowski have created a haven for craft beer drinkers in downtown, and their delicious house beers include Comic Saaz Pilsner, Cracker Soul Kölsch, Parrot Face Berliner Weisse, Fires of Helles Bock, Tampanian Devil Tripel, The Fixer Baltic Porter, and a range of classic, hazy and "milkshake" IPAs. "With Fireforge, we wanted to create a place for people to connect in person, and we sought to ignite a spirit of adventure and exploration through beer," explains Nicole Cendrowski. "When our big doors are open, it feels like we're all on a front porch together. We're a little sweaty in the summer, yet happy because we're sharing beer with friends and family."
A fashionable gathering place for young and older craft beer fans,

Liability Brewing Company

also offers toys, treats and doggy water bowls for furry family members. The owners always called awkward or embarrassing people and situations "liabilities," so it was natural for them to use this term for their brewery. They say, "Life is better with a little liability." Humorous house beer names include So Much Drama in the LBC IPA, Carl Von Cloudwitz IPA, Feral Garden Gnome Belgian Blonde, Clutches Pearls Barleywine, Mortal Wombat IPA, Nerdy by Nature Pale Ale and Ted Danzig Schwarzbier. Liability doesn't serve food but encourages folks to bring in barbecue from nearby Moe's or pizza from World Piece next door.
For a change in atmosphere, pull into

Mac's Speed Shop

to catch the game on one of the many televisions and choose a pint from a draft list with "more beer choices than days in a year." Other than beer, Mac's is known for its barbecue, with executive chef Kevin Kuruc placing in the top five at the World Championship of Barbecue.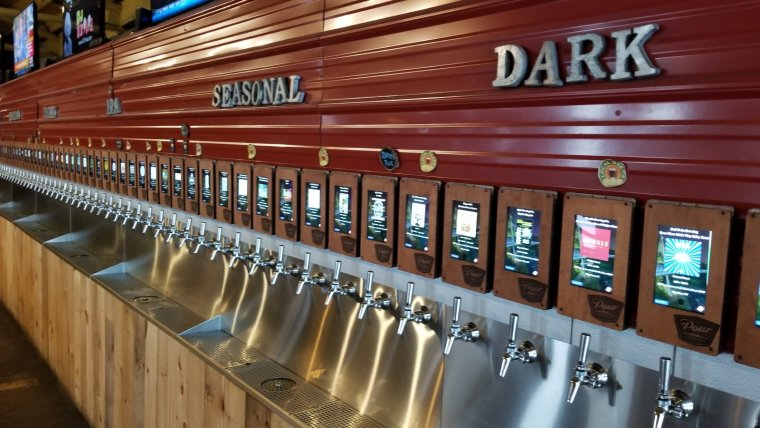 For folks who track beers on the Untappd app,

Greenville's Pour Taproom

is nirvana. Walk in, hand over a credit card and get an electronic bracelet "key" that unlocks over 70 self-serve craft beer, cider and wine taps. Pay by the ounce, not by the glass. The dog-friendly place also has comfy sofas, huge TVs and a game room.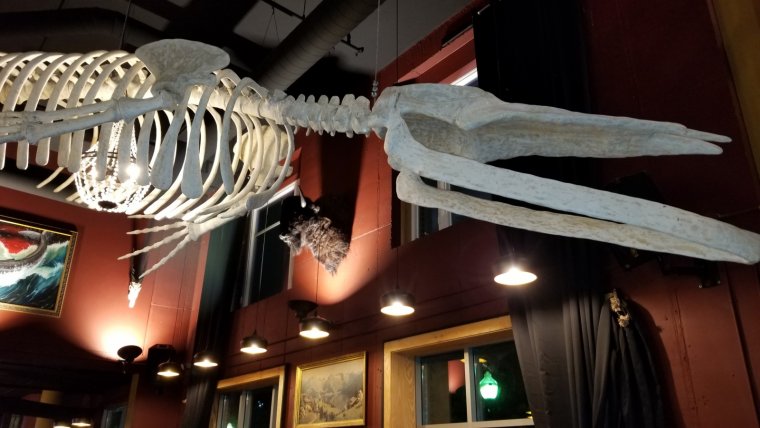 On a hunt for rare and unusual beers?

The Whale: A Craft Beer Collective

prides itself in pouring some of the more uncommon selections in Greenville. The owners track down elusive beers from around the world and also collaborate with local breweries in the creation of exceptional partnership ales and lagers. The owners began their first taproom in Asheville in 2017, followed by Greenville in early 2019.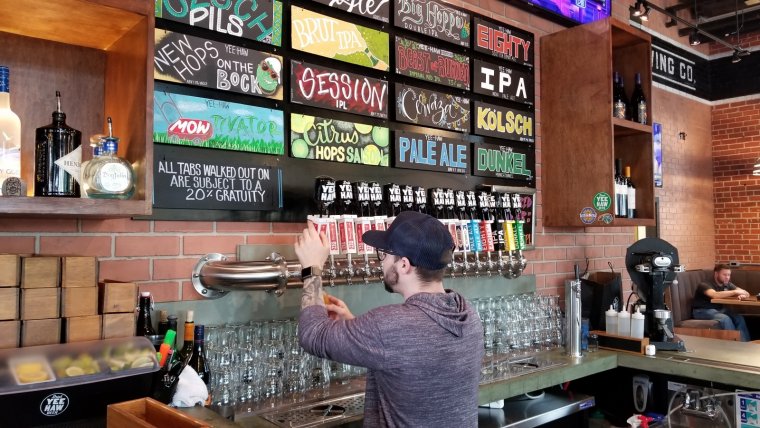 Known for its locations in Tennessee,

Yee-Haw Brewing Company

launched its downtown Greenville brewery in 2018 that serves a varied range of classic and experimental beer styles that are wonderfully clean and well-crafted. The place also houses a kitchen that dishes up tasty tapas, sandwiches, wings and tacos.
Seek out

Brewery 85

that's located a few miles southeast of Greenville near I-85. The brewers use traditional German-style techniques in crafting house beers such as Quittin' Time Helles Bock, Fishin' Beer Lager, GVL IPA, 864 Weizen and Leon's Lederhosen Marzen. The brewery also showcases live music, and the owners have partnered with Mexibilly's BBQ to serve patrons "southern barbecue with a Mexican twist."
Quest Brewing Company's

tasting room, known as "The Keep," is situated a few miles due east of downtown and offers live music, trivia, yoga, happy hours and a range of tasty house brews. Be sure to try Golden Fleece Belgian-style Pale Ale, Smoking Mirror Smoked Porter, Issaqueena Mango White Ale and Ponce Cucumber Jalapeno Saison. After visiting Quest, note that the Greenville location of

Iron Hill Brewery & Restaurant

sits less than a mile away.
As the O.G., pioneering craft brewery in Greenville,

Thomas Creek Brewery

has been family owned since 1998 and still does a fine job in producing a lineup of flavorful ales and lagers. Swing by the brewery that's located south of downtown near the I-85/I-185 interchange. The taproom opens seven days a week.
Located east of downtown near Greenville Technical College,

Grateful Brew

ranks as a neighborhood favorite that serves gourmet coffee during the day and craft beer at night. Fill your pint glass or growler jug with one of the many local brews on tap and nibble an entree from guest food trucks. Grateful Brew welcomes well-behaved children and pups.
Shoeless Brewing

on Mauldin Road is a tasty, small-batch brewery with a homebrewing supply store attached (Grapes & Grain). Monthly meetings for homebrewers are held here, and the place ranks as a neighborhood favorite.
Published originally in...